On 22nd April, Mr. Peter Economides made one of his many amazing and inspiring speeches now tailor-made for the GEM Travel Members at the Conference Center of Atrium Platinum Hotel in Rhodes, on the power a person has on creating a strong team.
The event was organized for the personnel of Gem Travel. We firmly believe that a successful business, is the one that invests on their people. This is why throughout the years we have as one of our many goals to keep our team united and our people inspired by the values of our company.
Peter Economides is a brand strategist with a global perspective. He has lived on four continents doing work that has impacted brands and consumers almost everywhere. He has learned from the leaders of some of the world's best brands. He has dedicated a lot of his efforts to reveal the real strength of Greece's tourism brand as a destination, rejecting many of the characteristics that diminish the real beauty of our culture and our country.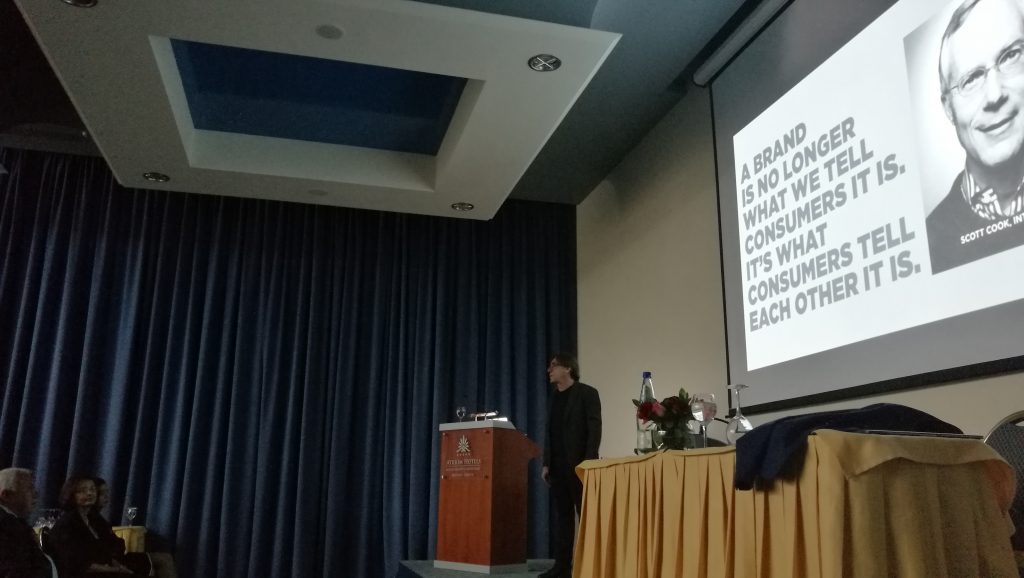 His great experience in the brand development area and his love about Greece made the perfect combination for this event.
We are a Destination Management Company, located in one of the most popular islands of Greece. We believe in the travel value of Rhodes, as much as we believe in the value that the tourism of Greece has in the country's  economy. This is why we want every one of our team members to have the same beliefs and serve our customers with the same passion that led us to create Gem Travel, an award winning company in the Tourism Sector.
We want to thank Peter Economides for this great experience and each and every one of our team members for supporting it with their presence.
Information:
Event's Title: Trust Yourself, Trust your Team
Speaker: Peter  Economides.
Place: Atrium Platinum Hotel
Date: 22 April 2017
Organization: Gem Travel