MICE, VIP & Groups

We craft unique and extraordinary experiences for Travel Agents, Business Companies, private Associations, public Institutions or special themed Groups. And for Groups or individual Travelers seeking luxury services, privacy and discreetness tailored to them.
We come with a wide clientele and the largest portfolio of Event Design and Productions in the destination in the last 30 years:

Conference
Meeting
Incentive
Formal Events
Corporate Events
Business Travel
Gala
Special Group Tours
Sports & Activities
Team Building Seminars
Luxury Events & Services

For you who favour one, sole contact partner on spot, we offer you all-encompassing services. Our experience, wide network and extensive recourses in accommodation, transportation, logistics, activities, tours, events meet to create the strongest and most complex MICE & Group product in the destination, our services unfolding all possible aspects of your occasion.

We are welcoming groups of all scales and have hosted the largest audiences and productions in destination. A wide range clientele, among them esteemed international corporate brands, attest to GEM Travel meeting our customers' expectations in all levels.

On shore or sea, in a historic setting or in hybrid & digital environment, with eye-catching light or floral displays, themed or with privileged access visits, with evening functions or social activities you too will receive a tailor-made event, designed to your size, requests and budget.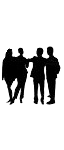 A skilled and professional team of MICE designers and operators performs Pre-event planning, On-site setup and Management and the Post-event Management. Our wide checklist includes branding and theme, program, speakers, accommodation, transportation, logistics, health and safety, communications, event staffing, technical support, multimedia equipment, food and beverage, decoration, evening functions, entertainment, social activities, marketing & social media, corporate gifts, debriefing and other services for you to select from.
For limited or numerous participants, we emphasize on a curated branded, differentiated approach. You can relax and enjoy a perfect experience. Groups are the essence of what we do!